Pinstripe Denim Apron MINI
$35.00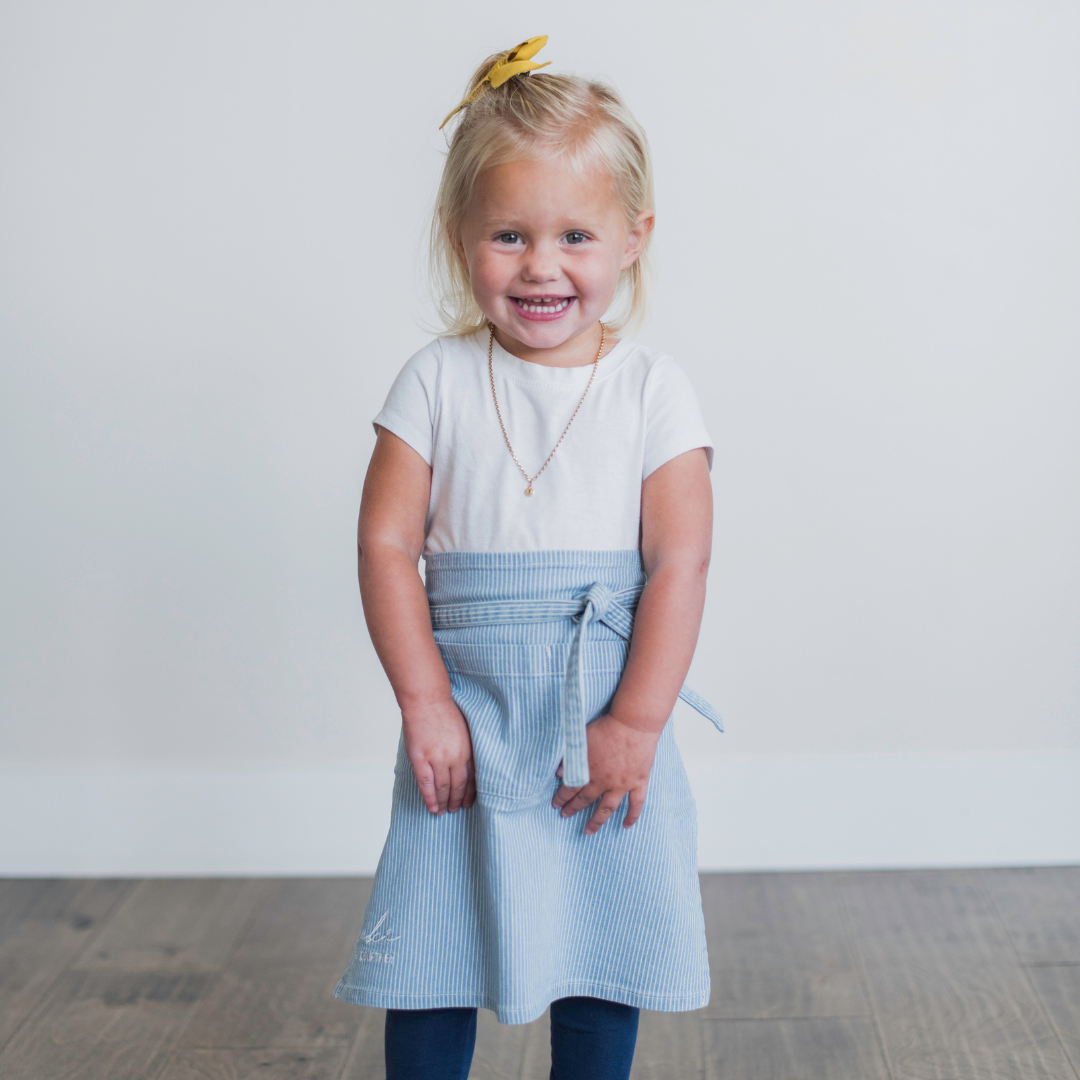 We're growing our apron collection beyond pink and welcoming the new Pinstripe Denim Bistro Apron in both adult and kid sizes. Because Courtney loves being in the kitchen with her family, she's excited for you to do the same - and what better way to make memories and bake than to twin with your littles.

Details:
Measurements 21" wide x 13" long
Washing instruction: Machine wash cold.