"CAKE, by Courtney" Cookbook
$40.00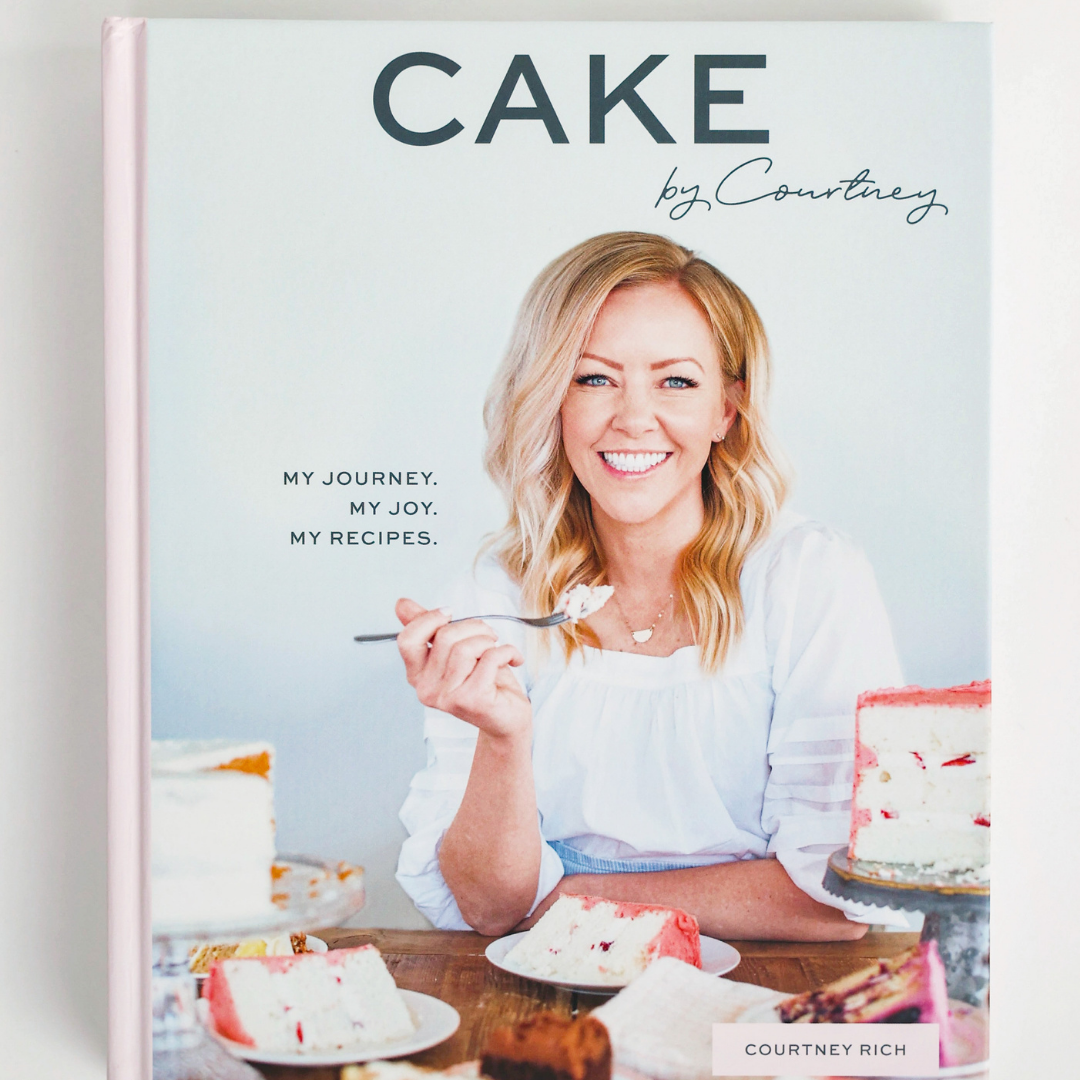 Years in the making, my cookbook is finally here! I'm so excited to share my favorite recipes with you in 8 chapters of delicious goodness! You'll also find all my go-to tips for baking the best tasting cakes and decorating the most beautiful looking cakes in a full chapter of written and picture tutorials and instructions. 

This 416 page cookbook is filled with pictures, how-tos, and 170 recipes for cake layers, fillings, buttercreams, and toppings. 
I can't wait for you to dive in and bake. My hope is that you'll connect with the recipes, the stories, the pictures, and the process - and most of all, that the kitchen becomes your happy place, like it's become for me. 

XO, Courtney 
Tried to order
I tried to order this as part of the Black Friday sale but it says no shipping available, is it not possible to ship to the uk?
Just what I wanted without knowing it
This book is everything and more! I absolutely loved reading about Courtney's baking journey. I love that the recipes are labeled with difficulty, making it easy for me to scale up as I bake. Tried out the dulce de leche cake and got such amazing responses from it. Best cake I've ever made. Love the layout of the book, and can't wait to make them all!
I loved the book! I thought Courtney thought of every detail when putting this book together.
BEST GIFT EVER
Courtney's book is an amazing gift for anyone! I have gifted this to five friends and the last was sent to my sister. I use ONLY Courtney's recipes and they never fail me!! Her guidance has upped my game for sure! 🥰
Absolutely amazing!
This is possibly one of the most beautifully made cookbooks I've ever owned & I have over a thousand of them. The recipes will cover just about any need you will have. I'm going to be using three different ones for my daughter's wedding cake. Thank you Courtney for such a wonderful treasure. Love, love, love it!