Textured Cake Scraper Set
$45.00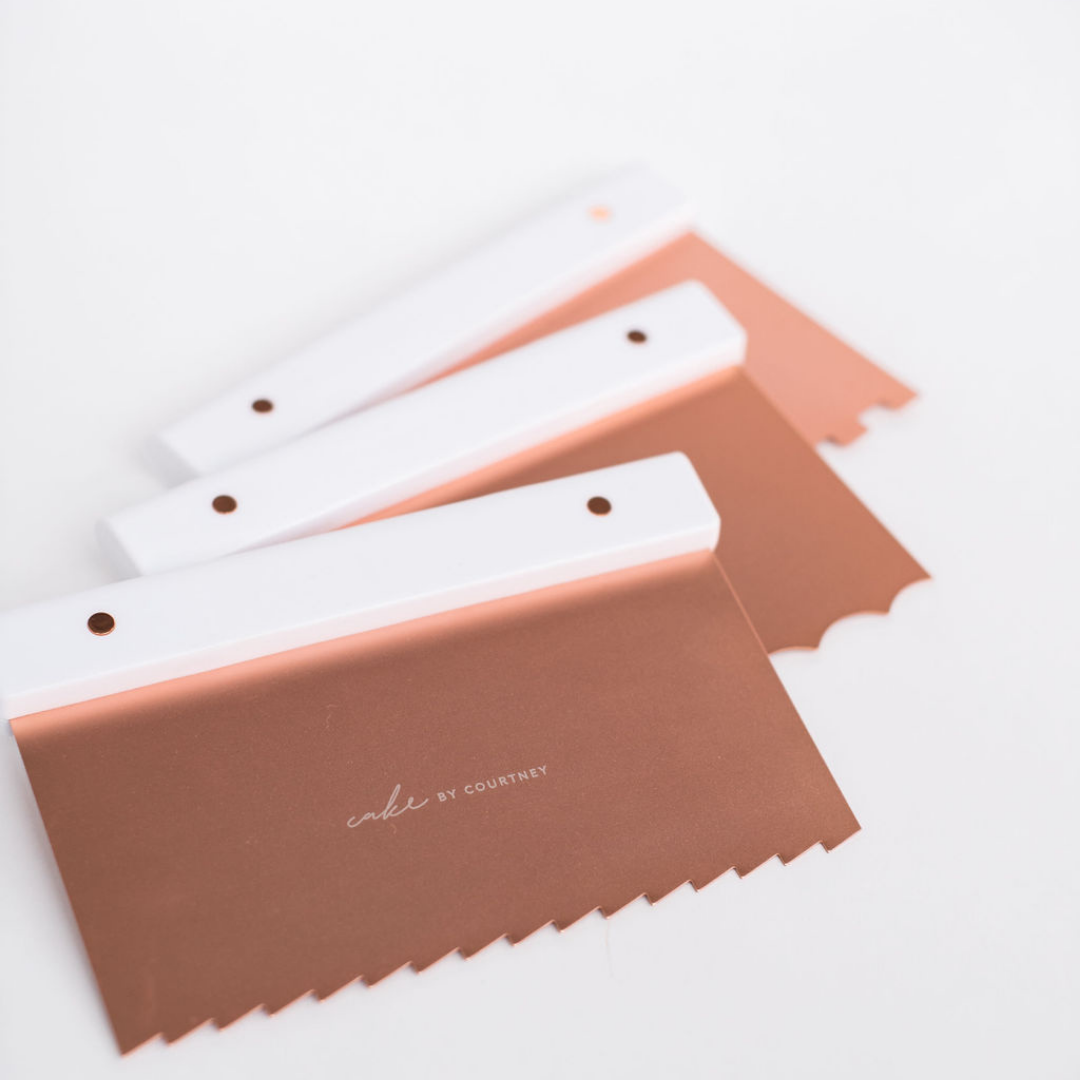 Looking to create the perfect textures that shout "I'm a pro!"? These light-weight, aluminum textured cake scrapers are your dream tool! Coated in a matte copper finish, these icing combs not only look beautiful but are designed to help you achieve professional looking sides with ease. 
Each scraper is 8-inches tall to ensure you can use them on any three layer or four layer cake. 
Set comes with 3 scrapers, as shown in the pictures. 
Hand wash only.
So light weight and pretty
Amazing!
I purchased the essential set, the textured set, and the icing spatulas last week after a lot of contemplation. These might be a little pricier but they are SO incredibly light-weight, pretty, and feel amazing when working with. I'm still new and learning about baking cakes but feel inspired by Courtney and her tools motivate me to keep going. Buy these if you can..you won't regret it and you'll love them just like I do :-)